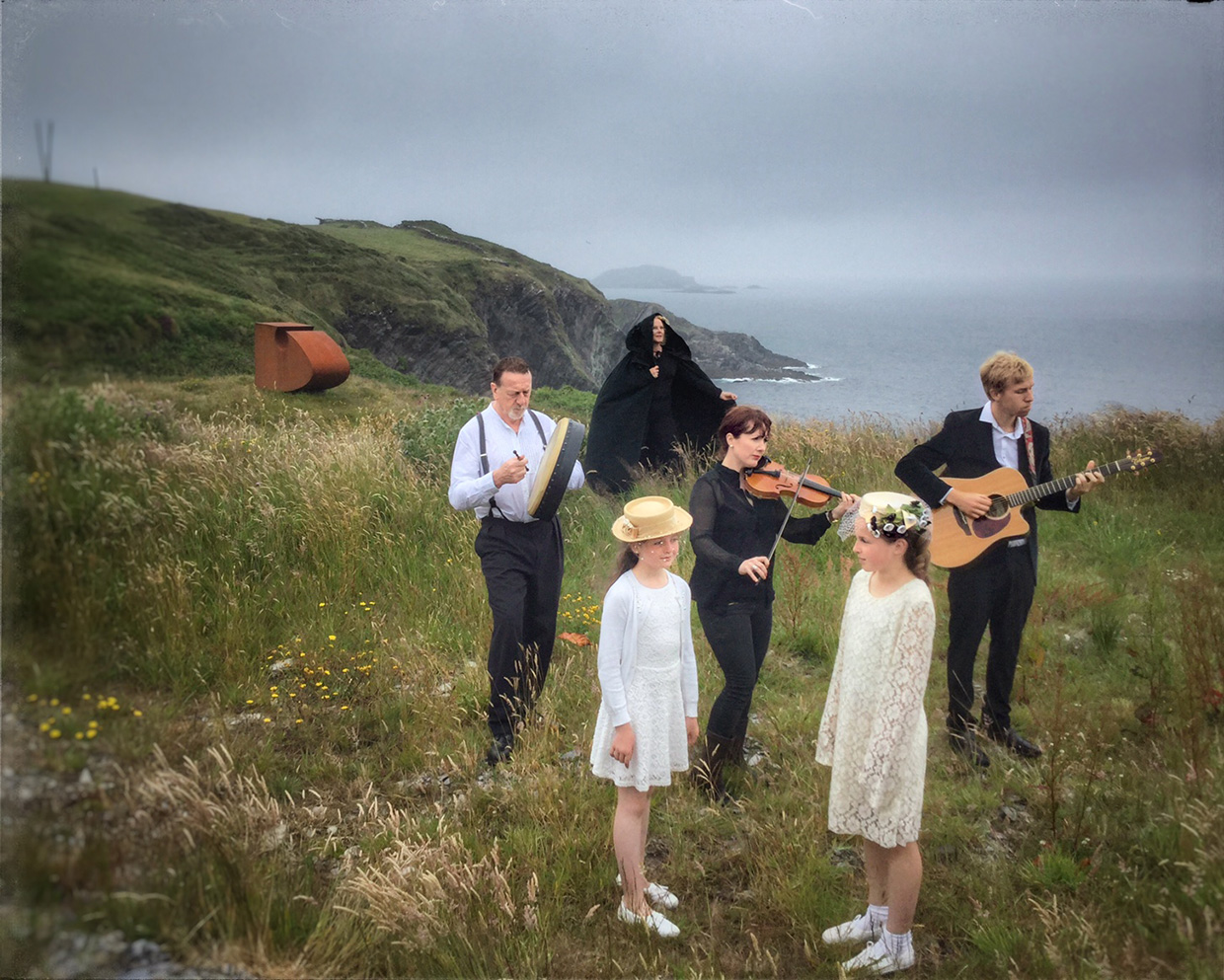 Point of Departure: a Lament


The dramatic coastal location of

Reen Farm Sculpture Garden

, provides the inspiring backdrop for this site-specific, immersive performance. Devised and performed by Alison Glennie. Hosted by John and Christina Kelly.
Artists and local musicians perform a sonic healing, to celebrate the spirit of place and honour the ancestors.
A specially commissioned composition by

Fintan McKahey

, haunting violin by Jessie Kennedy, bodhran and lament by

Rob McKahey

, a veteran of the Indie music scene.
A thought-provoking and evocative piece, which incorporates interactive elements. It is a response to artworks by internationally acclaimed artist,

John Kelly

, whose installations make connections to An Gorta Mor (The Great Hunger).
The viewer will be guided along the scenic trail, which resonates with echoes of past times, to emerge through a stone portal and witness the uplifting cliff top conclusion.
For one night only at the

Skibbereen Arts Festival

.
A short film documenting this event, will be available to view later in the year.
Images:

Kate Bean Photography

.